Tony Nicklinson, 58, fought for assisted suicide after a stroke paralyzed him
The court was sympathetic, but said such a major legal change shouldn't come from judges
London (CNN) -- A British man suffering from "locked-in syndrome" who fought a long legal battle over assisted suicide has died, his lawyer said Wednesday.
Tony Nicklinson, 58, died of natural causes, according to a brief statement on his Twitter account.
"Before he died, he asked us to tweet: 'Goodbye world the time has come, I had some fun,'" his account said.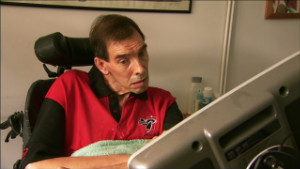 Fighting for the right to die?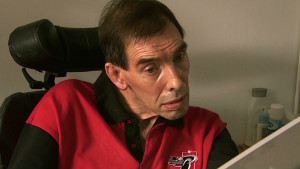 UK man fighting for the right to die
Nicklinson was left paralyzed from the neck down by a catastrophic stroke seven years ago, and lost a High Court battle last week to gain a legal right to end his life when he chooses.
His condition meant it is impossible for him to take his own life -- and he wanted the legal right to have a doctor take his life without fear of prosecution.
But while expressing sympathy for his situation, the High Court ruled Thursday that such a significant change to the law -- involving overturning the ban on voluntary euthanasia -- would have to be decided by lawmakers.
CNN's Laura Smith-Spark and Sarah Chiplin contributed to this report.